Knosh, empowering balanced lifestyles through food mindfulness.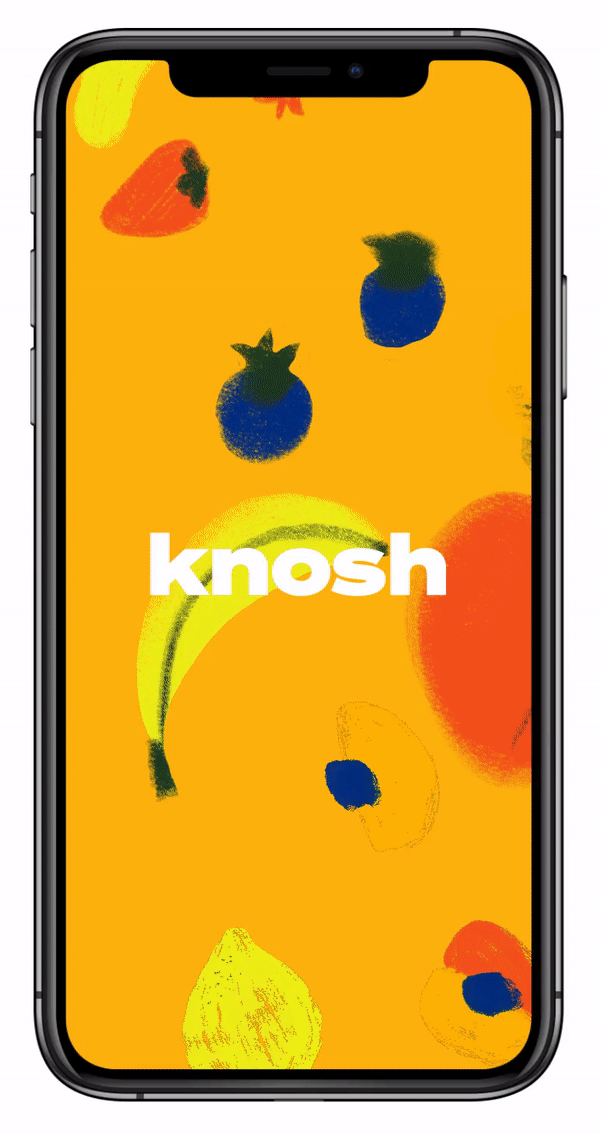 PEELING THE ISSUE
Empower individuals to take actionable steps through food mindfulness to achieve a balanced lifestyle.
Food is a dicey topic. Maintaining healthy relationships with food, being culturally respectful of food, and preparing food in general, are quite the undertaking for many. On top of that, with such a saturated market, access to good options, neutral opinions, and positive experiences seem to be centralized far and few. Knosh seeks to change that.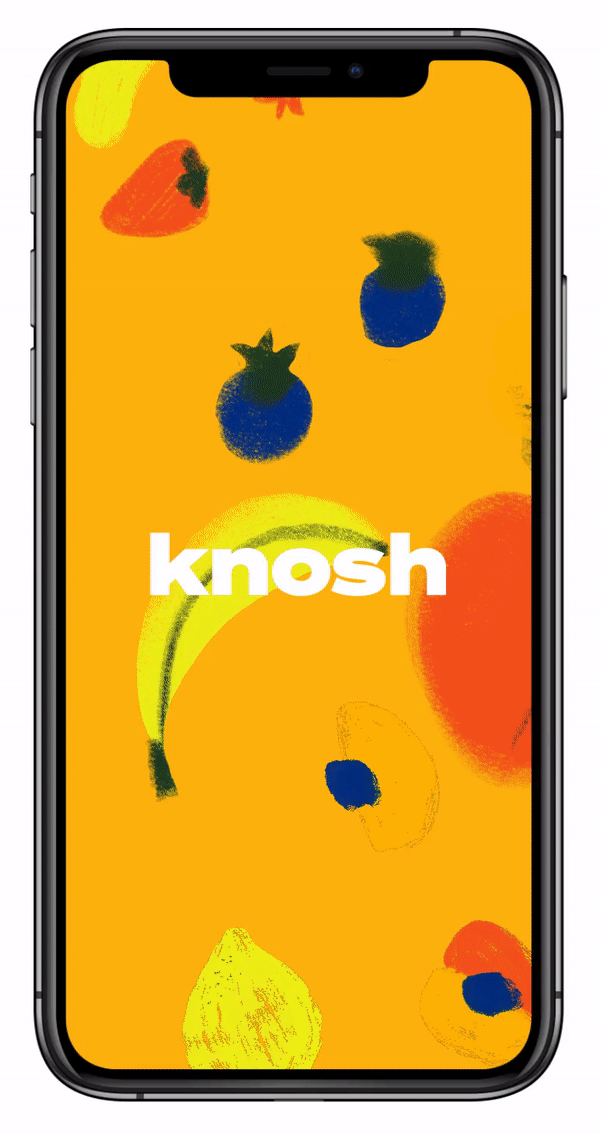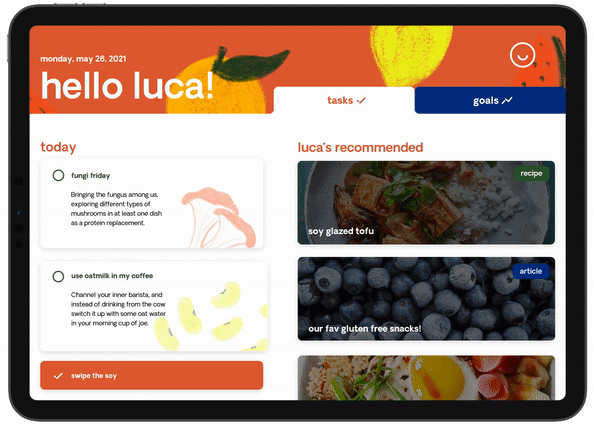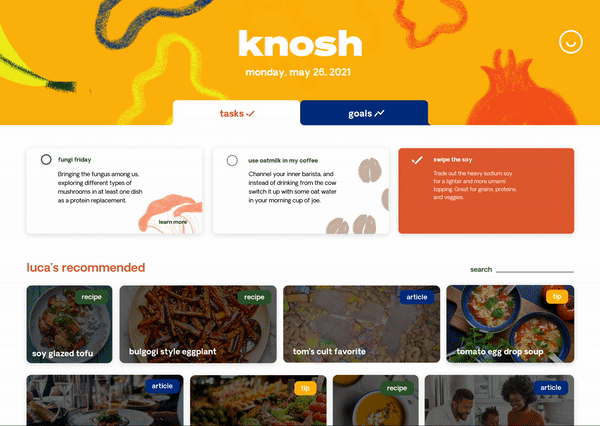 '
MIXING NEW SOLUTIONS'
Like adapting old recipes to fit current tastes, our 'tasks' are adapted to people's current needs to reach a balanced, nutritious lifestyle.



Knosh
is a food mindfulness app that meets people where they're at to develop a better relationship with food and holds us accountable for reaching nutritional goals. Through the completion of suggested daily tasks, access to a plethora of recipes, and a weekly analysis dashboard Knosh brings your wellness right to the kitchen table--- (or office chair!)---wherever you are.
VISUAL LANGUAGE
A familiar tang.

Mouthwatering bright illustrations with a sketch-like quality paired with a friendly interface bring a nostalgic, yet somehow fresh appeal.
TAKEAWAYS ︎︎︎
Craving more.
In the future, pushing Knosh into another round of user testing would be ideal; alongside talking to professional nutritionists, healthcare providers, and copywriters on how to position tasks and goals in the most mindful way. Moreover, exploring touchpoints outside of the standard four digital devices we use every day could be beneficial.
EXPLORATION ︎
PROCESS, SKETCHES, MOOD BOARDS, BRAIN DUMPS + MORE︎︎︎