Tags: Infographic, Socials, Identity
Tools: Adobe CC, Figma

Making Amends, visualizing a justice podcast.
OBJECTIVE
Humanize and decriminalize.
A justice podcast focused on men at the Oregon State Penitentiary, seeking to humanize those incarcerated listening to how they are making amends for the harms they've engaged in.
OUR SOLUTION
Positive Advocacy
Providing accurate portrayals, information, and advocacy to the general public in an engaging way without negative characterizations of those facing or have faced the carceral state.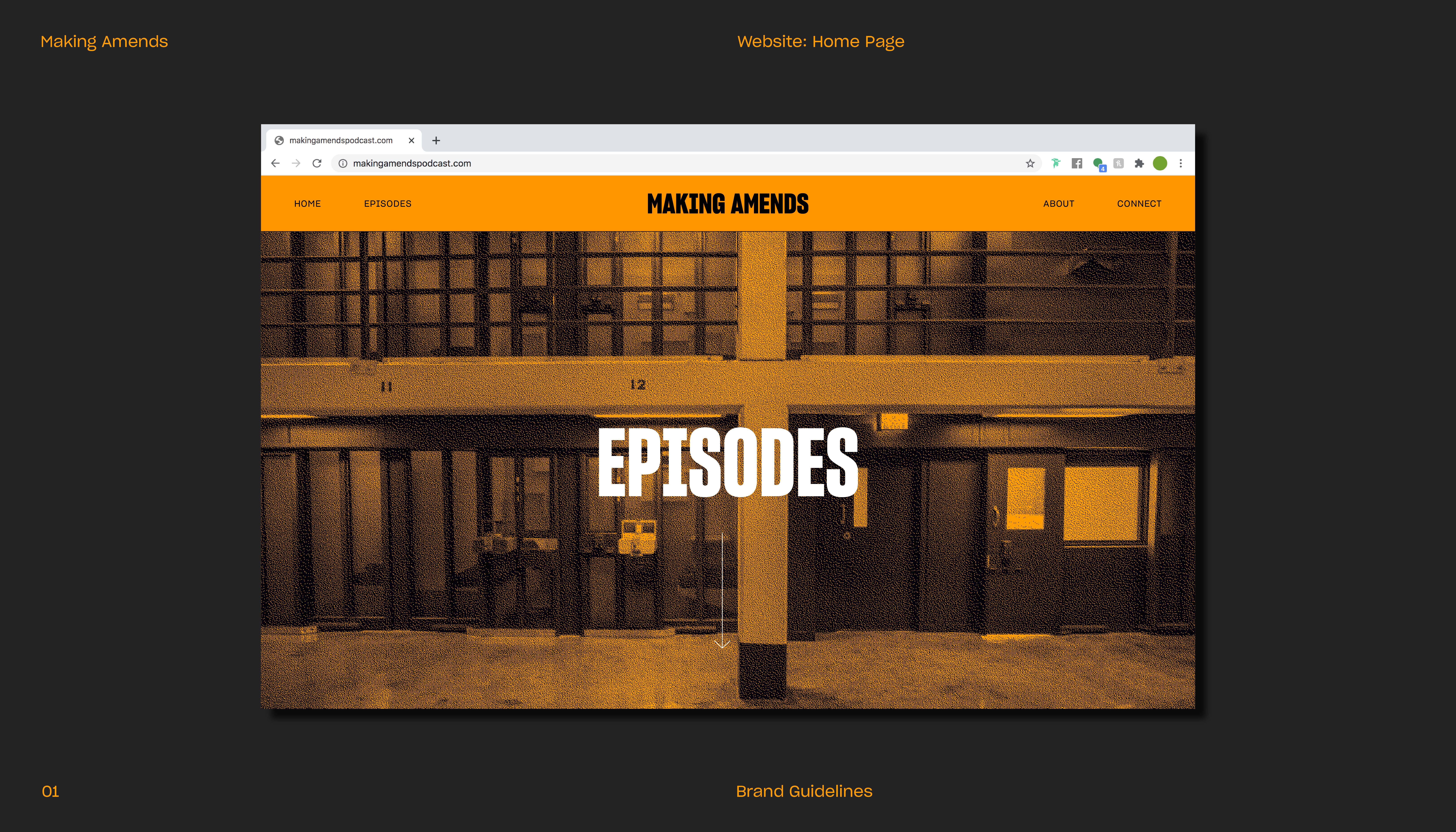 TAKEAWAYS ︎︎︎
You can't force change.
Criminal justice is one of those topics that is difficult to approach on common ground with others all the time. So rather than trying to force someone to believe in a certain ideal, or barrage them with so much quantitative analysis for them to dicern; providing the view that there is a capacity for human transformation and digestable facts was the way to go. Anecdotal visuals, and a handmade quality really reasonated with audiences and reflected the humanity behind the issue.
EXPLORATION ︎
PROCESS, SKETCHES, MOODBOARDS, BRAIN DUMPS + MORE︎︎︎