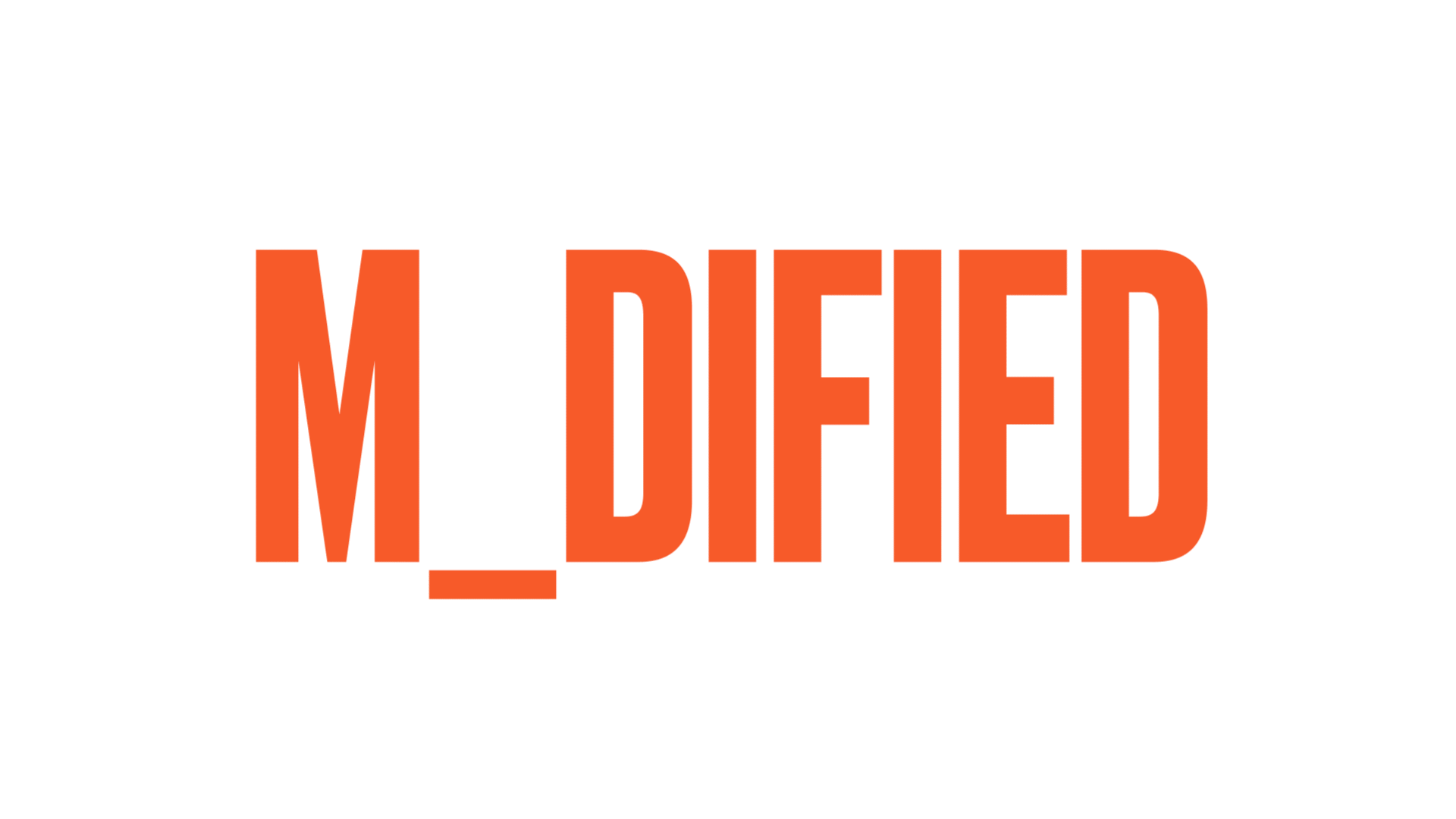 Modified, a conference that contemplates sustainable food futures. Conceptualized for 2023, Modified urges the critical rethinking of current food practices, cultures, and systems.
On an individual, communal, and global scope,
ways of eating have been modified

through tech, taste, and consumption. Modified seeks to expand the search for meaningful alternatives.
Modified cultivates discussion on how we can facilitate, empower, and learn about current adaptations toward sustainable food futures. Retaining nutritional value and sustainability of natural resources is the most pressing question of our time thus, in light of this issue, making space for conversations rethinking current food practices, cultures and systems is critical.

No longer are we simply focusing on what we eat, but on what will we eat and how it will be sustained.

Overall, Modified contemplates the adaptations and compromises that humanity has to make in order to qualitatively, ethically, and quantitatively sustain consumption. To do so, we bring in a range of experts across a three-day span to weigh in on these complex topics and provide a series of interactive experiences, talks, and environments to galvanize change and generate positive food futures.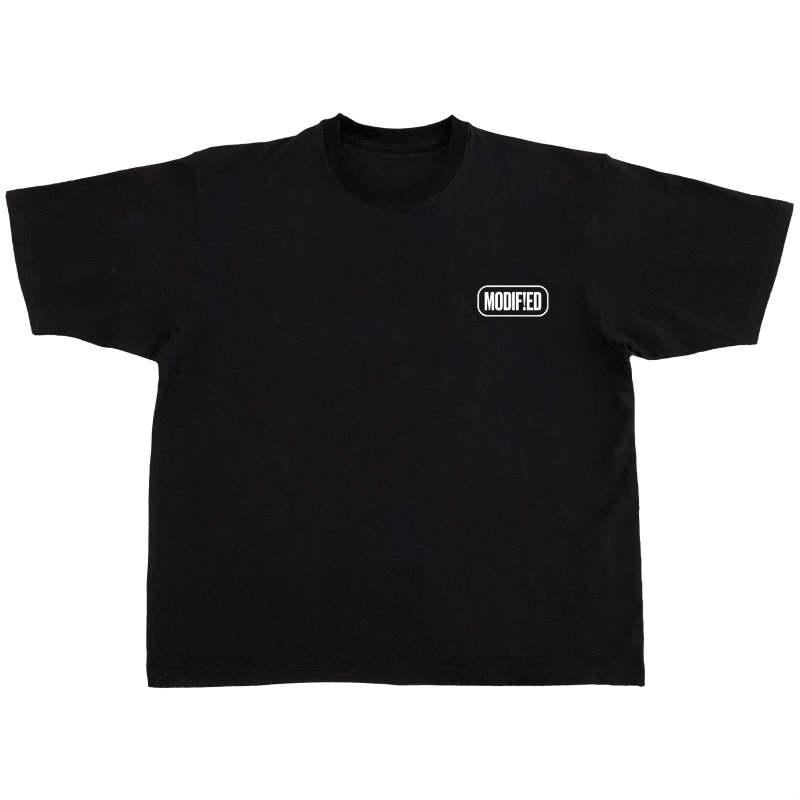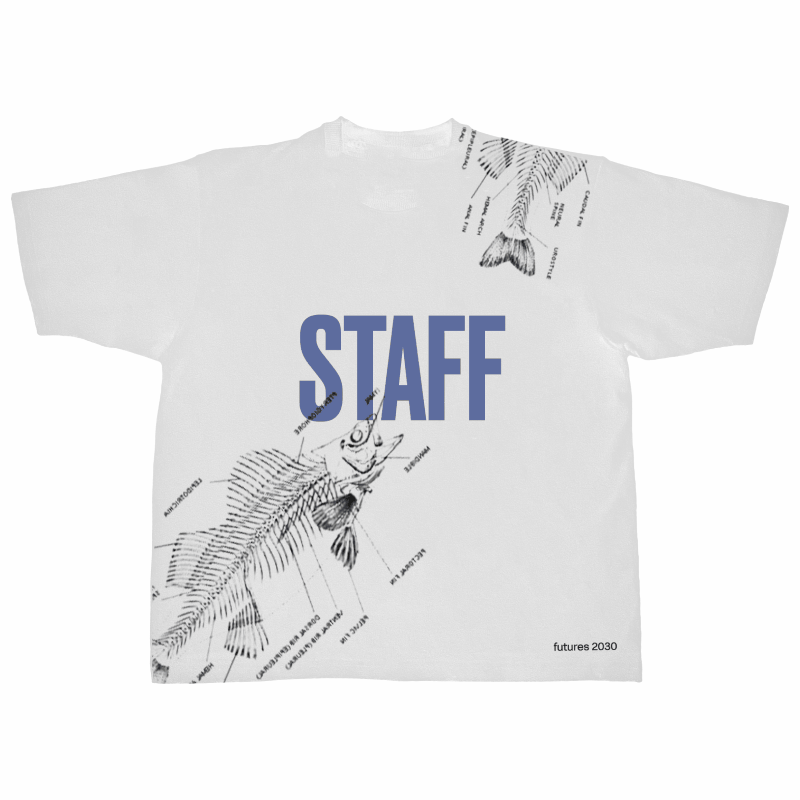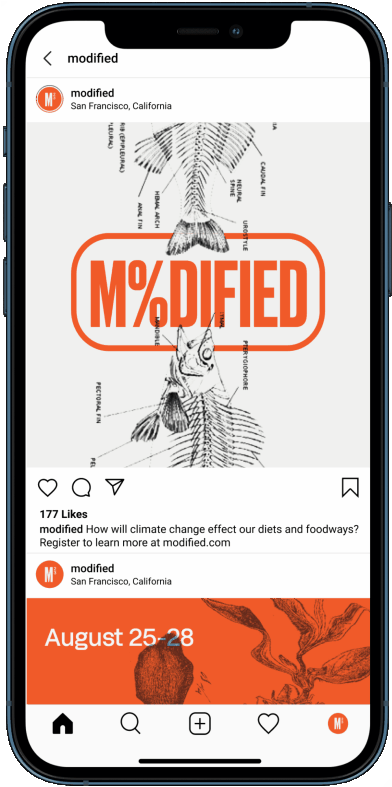 By bringing forward a
compelling optimism

that is rooted in food modification's past through tone, visuals, and interactions, a fresh perspective emerges.
Modified utilizes botanical drawings and food patents to illustrate that the active evolution and human modification of food has been taking place and evolving for quite some time. We seek to destigmatize conceptions of what it means to alter food.

This conception of alteration also surfaces in the typographic lockup of the conference itself. Modified's letters can be swaped for scientific or other relevant food notation styles.

A bold orange defines Modified's overall identity, with a universal blue for contrast. By limiting the conference palette, it enhances brand visibility, wayfinding, and creates a canvas for the diverse array of attendees plating new ideas.


Looking forward, this conference could manifest as reality. If actualized, further explorations of motion, website development, physical installation, and expansion of brand application is intended and encouraged.
EXPLORATION ︎
PROCESS, SKETCHES, MOODBOARDS, BRAIN DUMPS + MORE︎︎︎