Where is the Nearest Restroom? an interactive informational installation that addresses the public restroom crisis in Seattle, Washington.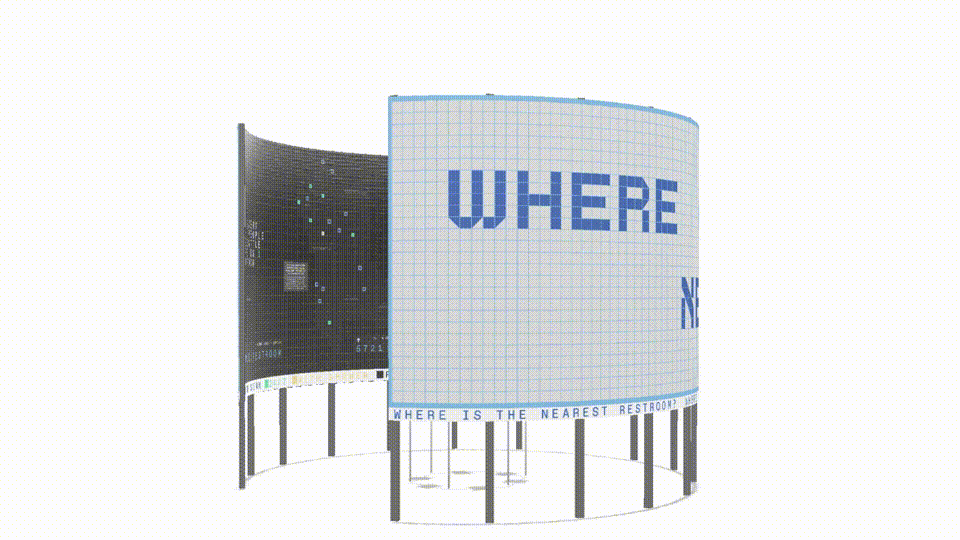 PROJECT OBJECTIVE


How can we elucidate a crisis unseen to most, despite being in one of the most progressive cities in the world?

70 restrooms in a city of 787,995. Only 6 are open 24/7. Accessibility and visibility of this issue is critical. Access to a restroom is a human right.

OUR SOLUTION
Inform + Advocate

Where's the Nearest Restroom? (WINR?)
is an interactive installation located in Cal Anderson, a popular park hosting only one working bathroom for a large displaced population alongside a working community. This installation seeks to inform the surrounding community of this dire issue and encourage advocation for better living conditions.
VISUAL LANGUAGE


Taking the tile right off the wall.


WINR? Seeks to inform the public of a nationwide crisis at a local scope. A jarring district map elucidates access disparities in tandem with a takeaway zine that prompts meaningful mobilization. By utilizing a familiar tile motif render statistics and tie display, a strong allusion to restrooms is created.
TAKEAWAYS ︎︎︎
Thinking outside of the daily deuce. Outsourcing statistics + function.
WINR?
relied upon a state-provided map and acrued statistics from dozens of different sources to generate the cumulative map highlighting facilities/amenities for each of the Seattle districts. Looking beyond traditional sources of information was neccessary.
Man-on-the-street interviews, informatics advisors, and tons of restroom aesthetics and policies from across the world helped inform design decisions.
Conducting and compiling such sources was a new learning experience of it's own, and required new ways of understanding of how a restroom functioned outside of the daily deuce one might take.
EXPLORATION ︎
PROCESS, SKETCHES, MOODBOARDS, BRAIN DUMPS + MORE︎︎︎